Flavorlab Score Testimonials
Toby Oppenheimer. DIRECTOR, PRODUCER, FILM MAKER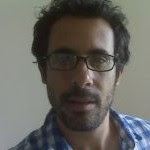 "These guys are so patient and great — working together really helped us find our musical directions without wasting time going back and forth endlessly as I've experienced on other projects. A lot of composers aren't open to that level of collaboration, but it ultimately saves everyone a lot of time.".
Jeff Schwartz. DIRECTOR, SHOOTER, FILMAKER, PRIMALUX
"When I am working with Glenn and Erik, I feel surrounded by extremely talented musicians, composers, engineers and friends. Their talents are both inspiring and infectious. I am continually learning about emotions, music and pacing and having a blast in the process. Their original scores, library music and sound design have raised my projects to an extraordinary level. Together we have managed to do this over and over, on time, on budget and that's a rare thing in NY."
Andrew Gernhard. FOUNDER SYNTHETIC CINEMA INTL.
"In our endeavors, Mr. Blicker was key in composing the musical score for our NBCUniversal Television movie "Dark Haul". Highly organized and efficient, he never let us down and exceeded our expectations for this project. Mr. Blicker is a well-rounded individual in his field that is passionate, dedicated and most importantly talented. To say he is hard working and knowledgeable would be an understatement; he is a genuinely pleasant person as well!"
Matthew Cohen. CREATIVE DIRECTOR, MATTHEW COHEN CREATIVE
"I've done trailers with Flavorlab Score over the last couple of years and they have never failed to deliver – not just in whatever the genre of the film is, but a consistency and a level of detail that makes each score feel and sound like the best version it could possibly be."
Brian Balthazar CABLE NETWORK EXECUTIVE/TV PERSONALITY
Flavorlab Score is such an amazingly talented group of people! …They possess the unique ability to take my verbal description of the sound I'm looking for and translate that into amazing, spot-on music tracks! They exceeded my expectations in every possible way.
Plus, they provided me with a snack, and I particularly enjoy snacks.
Joy Bauer, NBC TODAY SHOW – HEALTH & NUTRITION EXPERT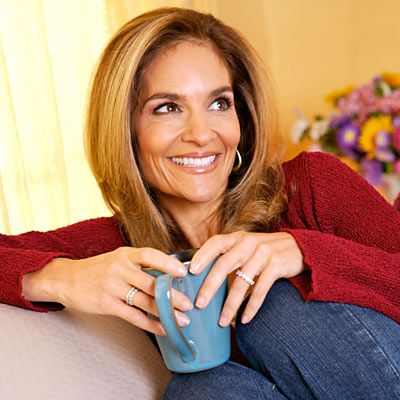 "Glenn and Erik are musical magicians. They have branded multiple segment series for me on NBC's TODAY Show and helped create tunes with infectious beats and hooks. It's so fun to watch Kathie Lee Gifford, Hoda Kotb and the other TODAY hosts singing and dancing along during my segment intros.
'It's Time for Joy' plays loud and proud on TODAY and is probably the most popular and recognized branded theme song on the show. In fact, we regularly get viewers asking, 'Who wrote the great Joy Fit theme song and where can we download it?'
Julie Harman. EXECUTIVE PRODUCER.
"We handed Flavorlab Score a rather specific mission, in terms of musical vocabulary, and they were not only able to create a consistent feel when their tracks were compared to earlier things we used, but more importantly, they brought their own unique interpretation to our requests," . Hands down, Flavorlab Score has the most 'can-do' attitude of any group I've worked with," says Harman. "They don't try to just fob off stuff they may have created for other clients as being 'right' for your project, and they don't freak out at the tight deadlines."
Jesse Gordon. OWNER THREE OF CHANGE.
"My working relationship with Glenn and Erik spans almost 15 years. We've successfully collaborated on projects that have withstood the test of time, and that I'm still proud to have been a part of. I always appreciate Glenn and Erik's enthusiasm for every project – the fact that they love what they do is obvious and can be heard in their work. If I had to describe the team at Flavorlab, I'd say they are totally connected, dedicated, reliable, and ridiculously talented."
John and Gretchen Morning. DIRECTORS
"Creating a score for our feature documentary film was one of the most daunting tasks we faced. Glenn and Erik listened to our needs and delivered a compelling soundtrack –For us, it was the perfect collaboration, and our film went on to considerable success in no small part because of the experience and talent that Glenn and Erik brought to it.."