The Trouble With Sex With Dr. Tammy Nelson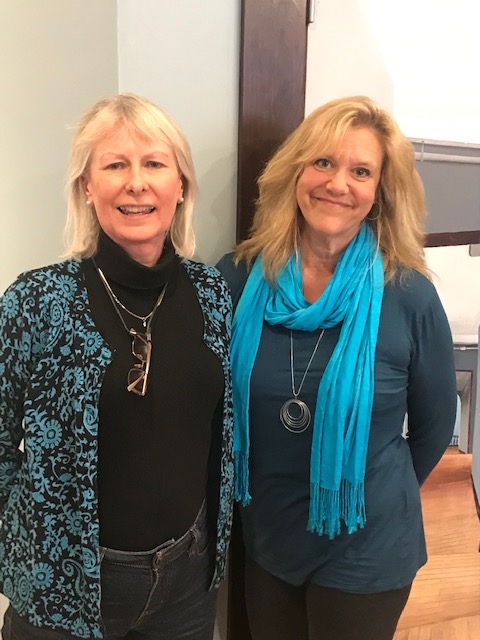 Dr. Deborah Berry & Dr. Tammy Nelson in front of Lab 3
In February, The Trouble With Sex podcast released its very first episode. While working on a docuseries of the same name, producers Brandi Savitt and Jane Applegate, of Senza Productions, met Dr. Tammy Nelson through another guest therapist. Dr. Tammy, a licensed therapist, an author, speaker, is an expert on sex and relationships. In The Trouble With Sex, she sits down with a new guest each week. The guests discuss sexuality, gender, and current events from unique backgrounds and specialties. Flavorlab Sound recorded the series in our New York office.
"You think you know from simply being alive, but it's opened my eyes to a whole new world. There's really no such thing as normal."
– Brandi Savitt, Producer
Traditionally visual storytellers, figuring out how to craft a compelling and sustainable audio experience was important to the team. Brandi, a long time friend of Flavorlab, brought the task to Brian Quill and Eric Stern. The discussions often intertwine the personal stories of the guests with the facts and figures of the topic at hand. While the main purpose of the podcast is to introduce and discuss generally taboo topics, it can be educational at times. Sex being provocative by nature, the guests have received their fair share of threat and intimidation. Many understand the advocacy they do won't save them from being hated. Ultimately, the message is to approach problems in the bedroom with honesty.

As it's early days, the producers are open to where the show will go. "Public opinion and perspectives on these topics are constantly shifting," explains Brandi, "and that's interesting to observe as we create the series. It also always gives us a lot to work with."
Join our mailing list!